The attack targets mostly Shia and some Christians and killed 100+ including many women and children.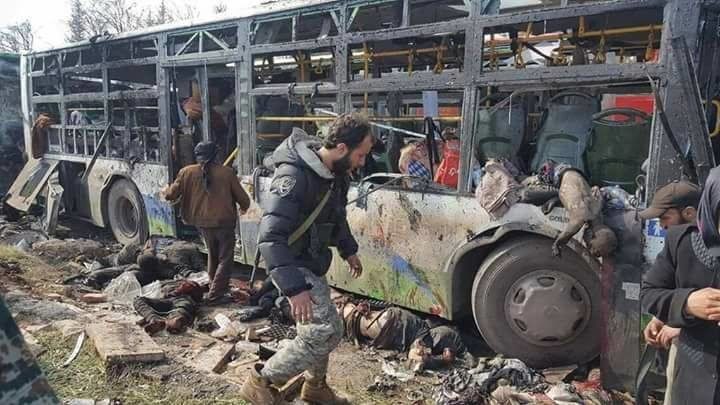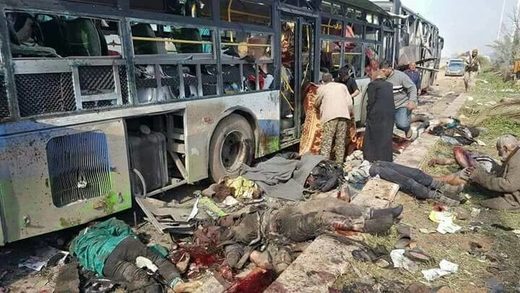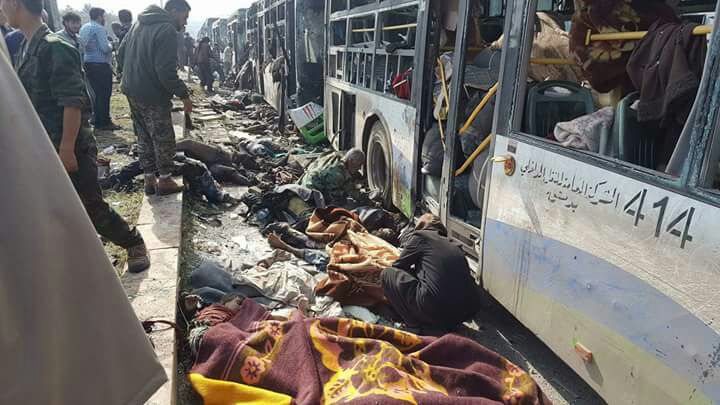 "In December an agreement had allowed for the exchange of wounded civilians. When buses were on their way to evacuated elderly and wounded from the northern Shia cities they
were torched
by some rebel group. New buses had to be send but in the end the exchange worked out."
"127 of the civilians, only a mile or two from the safe government area, were killed in the suicide attack including 95 children. Many more were wounded."
"
It is obvious that the suicide attack was committed by al-Qaeda in Syria. No government aligned element could have crossed into rebel held territory. The government aligned forces have not committed any suicide attacks while al-Qaeda as well as Ahrar al Sham have committed hundreds. This was a "rebel" suicide attack
, likely by al-Qaeda, against government aligned civilian refugees. ... But the BBC, CNN and other western media will not tell you that. CNN called the massacre
"a hiccup"
.
It is "rebel" held territory with open borders to Turkey from where they are supplied. Any of the "rebel" groups that committed suicide attacks over the last years has free access to it."
Will the President give a speech about the "beautiful babies" blown up by Washington's "moderates". Will he launch missiles against Washington's beloved "moderate" "rebels"?